4-H Poultry Workshop
Youth Poultry exhibitors are invited to attend!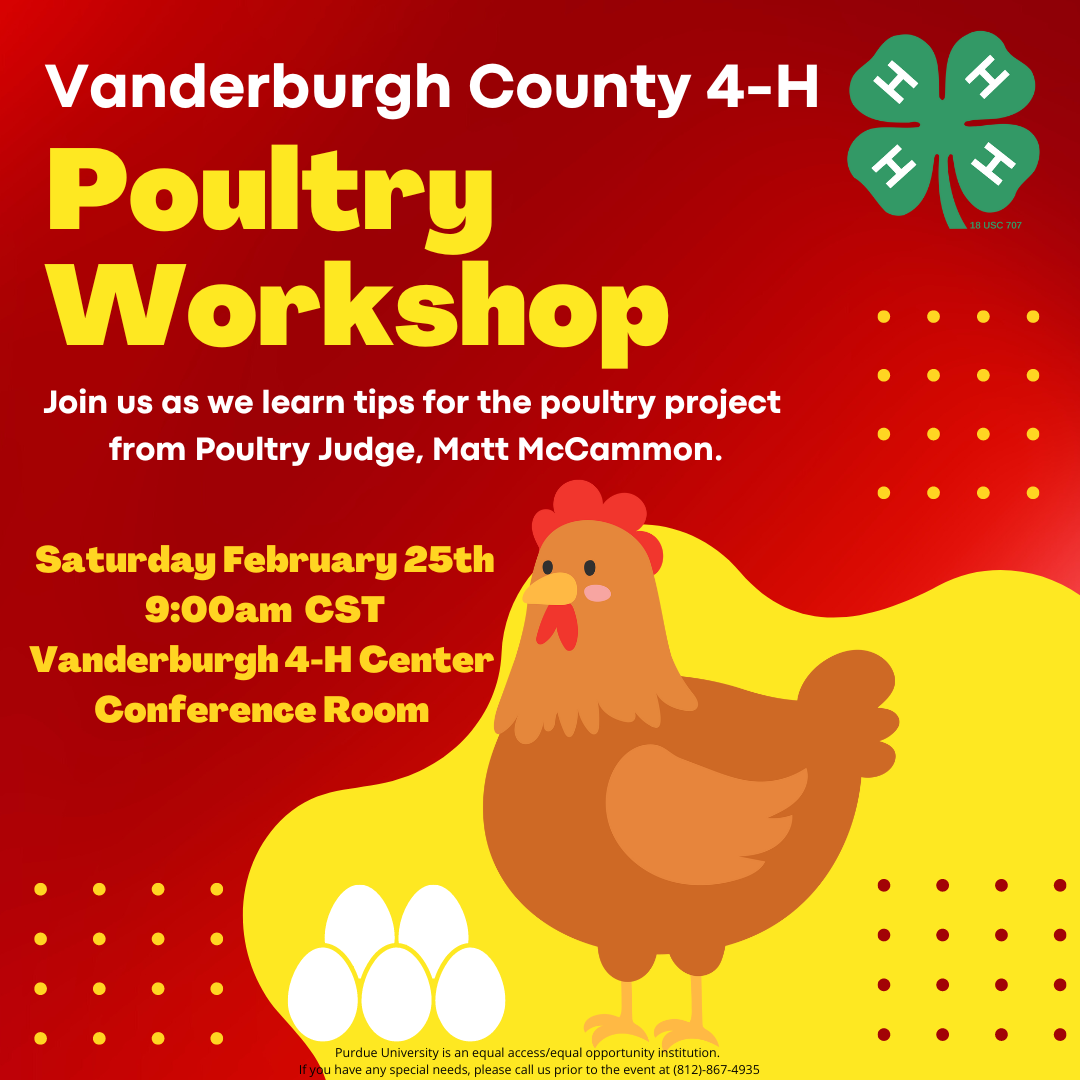 Join Vanderburgh County 4-H for a Poultry Workshop on Saturday February 25th in the Conference Room at the Vanderburgh 4-H Center.  4-H Poultry Judge Matt McCammon will be giving tips for the poultry project.  Youth from other counties are invited to attend.