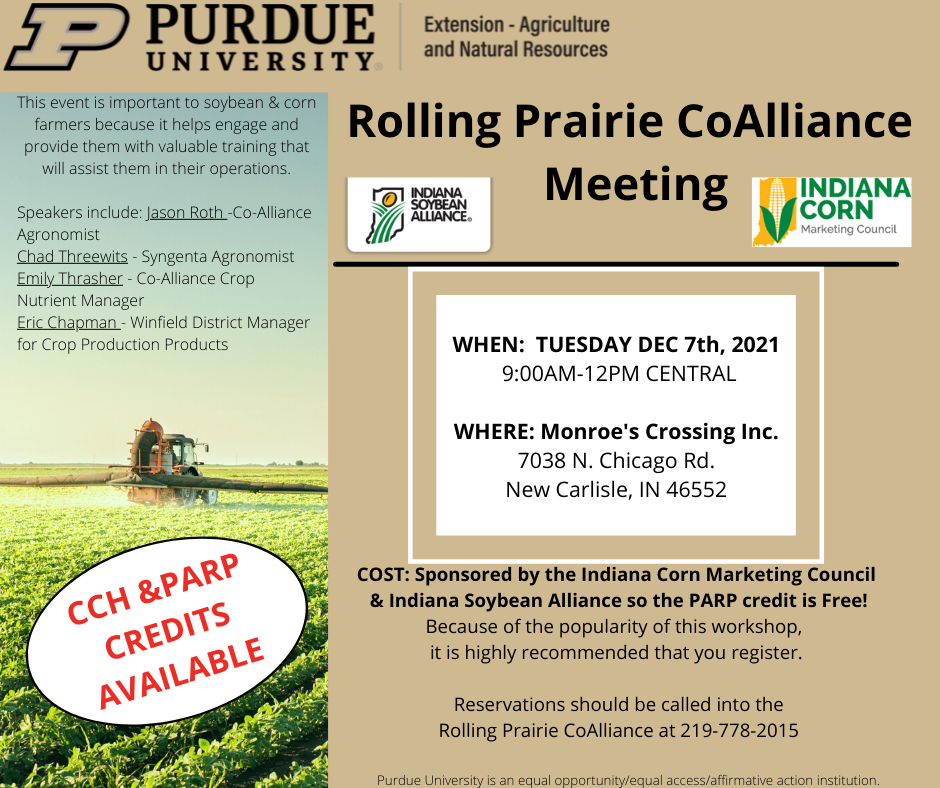 PARP Course - Dec 7th, 2021
Rolling Praire CoAlliance Meeting
WHEN:  Tuesday December 7th, 2021
WHERE: Monroe's Crossing INC. 7038 N. Chicago Rd. New Carlisle, IN 46552
Sponsored by the Indiana Corn Marketing Council and the Indiana Soybean Alliance.  They will be covering the $10 cost for a PARP credit.  CCH credits are also available.  
This event is important to soybean and corn farmers because it helps engage and provide them with valuable training that will assist them in there operations.  
Call The Rolling Praire CoAlliance at 219-778-2015 to make a reservation and to get more details.