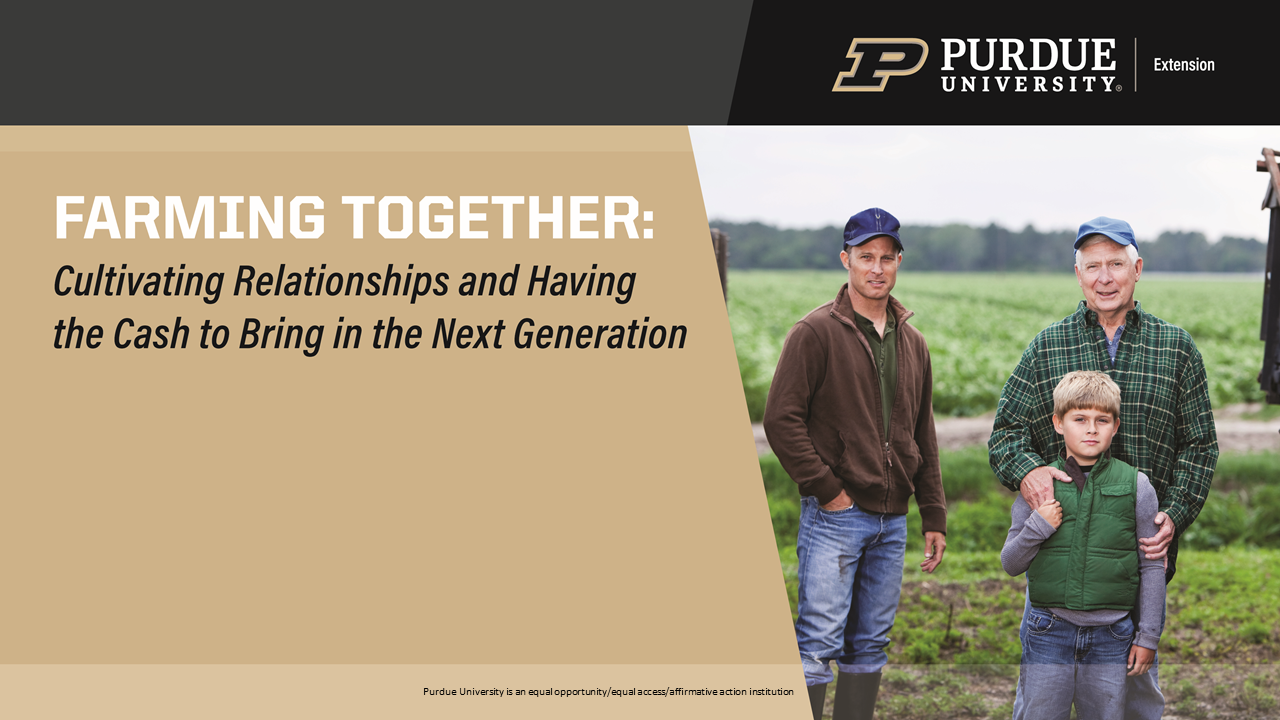 Farming Together: Cultivating Relationships and Having the Cash to Bring in the Next Generation
Where do you begin if you're looking to transfer your farm to the next generation?
Before starting with a legal entity, it's important to come together and establish common goals
and a direction for where you picture your operation moving in the future.

Our Farming Together workshop will help you begin discussions to lead you to a successful
transition.

In a day-long workshop, you'll learn about how and when to start those crucial conversations
related to succession, you'll hear from a lawyer about the legal aspects of farm transfer, then
finish up with learning about strategies to fund the transition of the farm to the next generation.