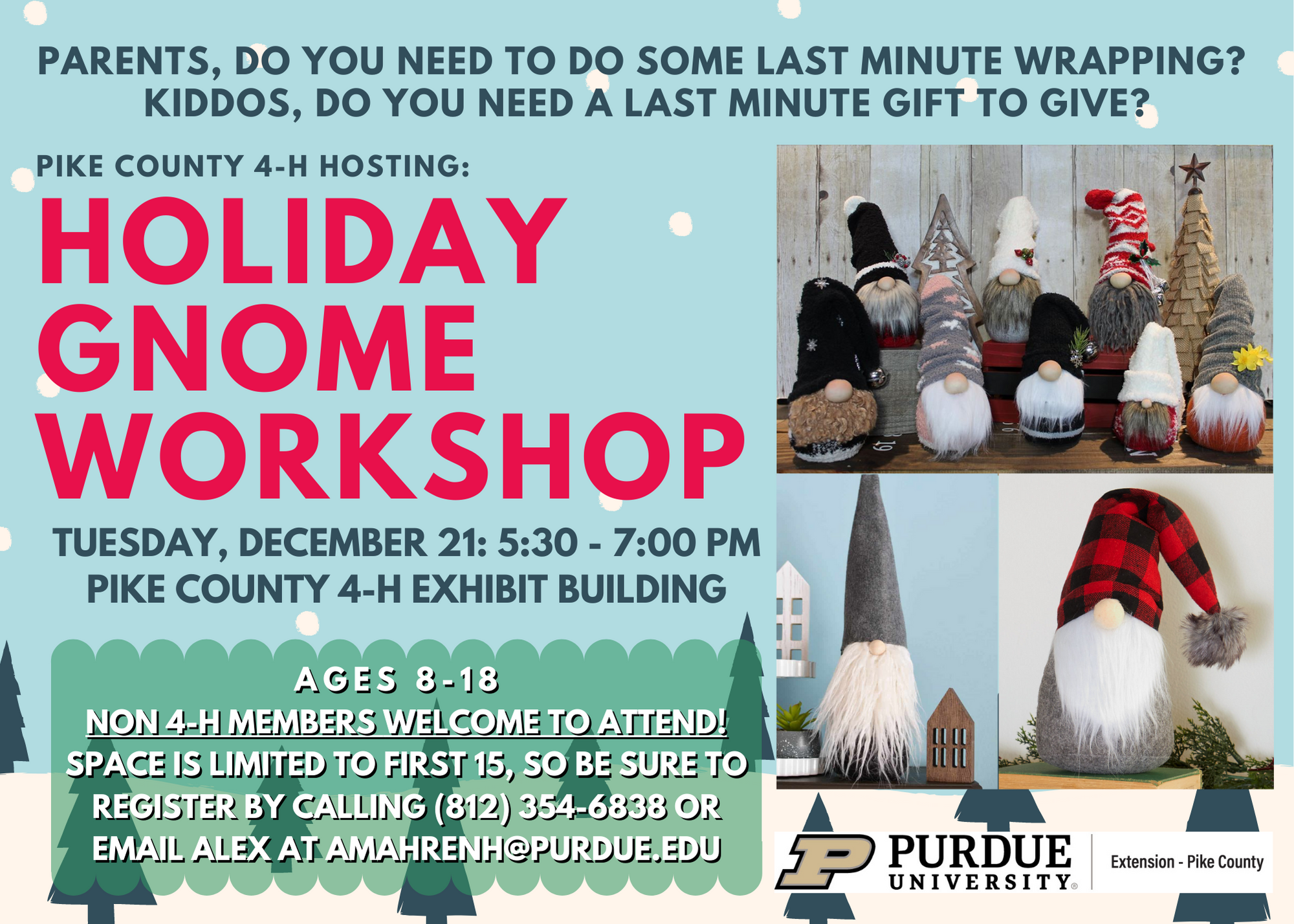 Holiday Gnome Workshop
Adults, do you need something for the youth in your household to do while you do some last minute gift wrapping?
Kiddos, do you need a last minute gift to give?
Ages 8-18 are welcome to attend our FREE Holiday Gnome Making Workshop! You do not need to be a current 4-H member to participate!
Particpants will make their very own holiday gnome to take home with them and enjoy or give to a very special loved one!
Space is limited to the first 15 so be sure to register ASAP by calling the Extension Office at (812) 354-6838 or e-mail Alex at amahrenh@purdue.edu.
All materials will be provided. 
COVID precautions may be utilized. 
It is the policy of the Purdue University Cooperative Extension Service that all persons have equal opportunity and access to its educational programs, services, activities, and facilities without regard to race, religion, color, sex, age, national origin or ancestry, marital status, parental status, sexual orientation, disability or status as a veteran. Purdue University is an Affirmative Action institution. This material may be available in alternative formats.
If you are in need of accommodations to attend this program, please contact Alex Mahrenholz prior to the workshop at (812) 354-6838 or amahrenh@purdue.edu by December 10, 2021.