Hunters Education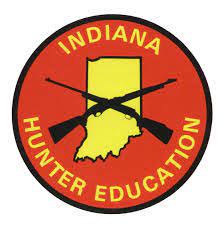 Indiana Hunters Education Courses will provide instruction in the areas of safe firearm use and handling while hunting, as well as in the home, hunters ethics and responsibility, game identification, and conservation management.  
SEPTEMBER 10th 7:30am-5:30pm
Rising Sun Fire Department
121 S. High St. 
Rising Sun, IN 47040
The class room course must include a minimum of 10 hours instruction.
Any Child under 11 years of age must be accompanied by a parent or guardian
A Liability Release Form must be given to the instructor at the beginning of the course for anyone under the age of 18. (Download, Print, Sign) This form must have a parent or guardian signature.
Spaces are limited to the first 30 registrations and you MUST register ahead of time