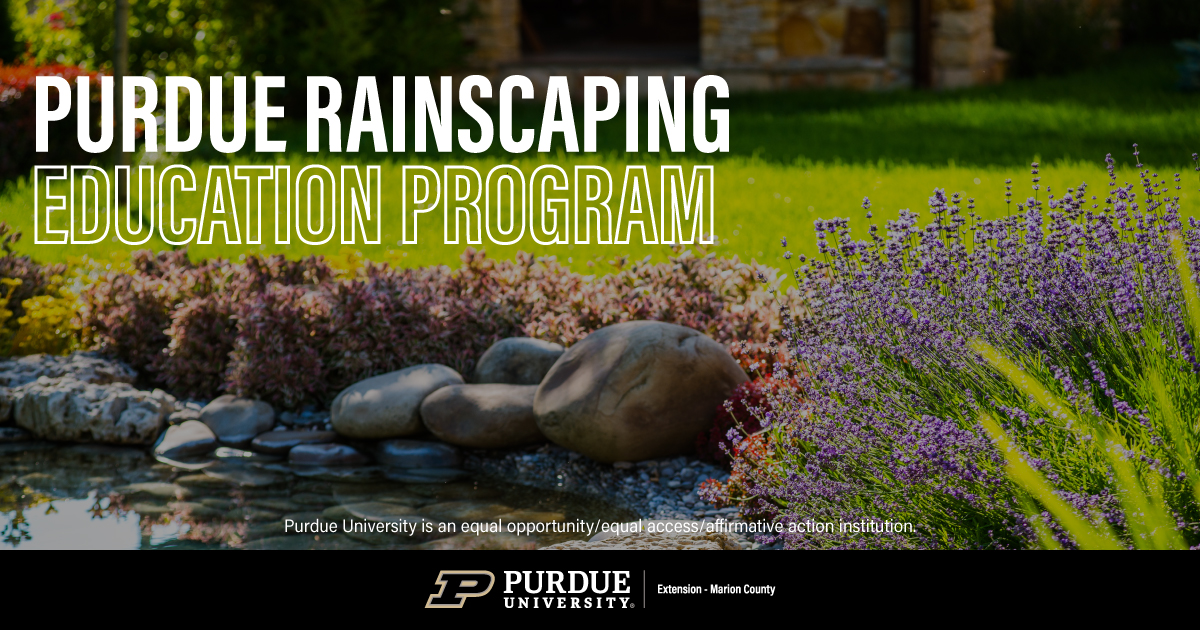 Rainscaping Program
Rainscaping includes the use of sustainable landscape design and management practices at both the household and community scales to prevent pollution from reaching water bodies by directing stormwater to be absorbed by plants and soils.
The Purdue Rainscaping Education Program provides training and resources on practices that can be installed in a residential setting or small scale public spaces project. Its focus includes community awareness and education for bioretention/rain garden planning, installation, and maintenance that targets Purdue Master Gardeners, residential gardeners, conservation agencies and organizations, stormwater professionals, and landscape companies and consultants. The Marion County Soil and Water Conservation District is a partner on this workshop. This particular workshop is open only to Marion County residents.
dates
October 3, 4, 10, 11 from 6pm - 9pm and October 14 from 9am to 1pm
registration
Register here. The cost is $95 USD per person, including food.
Registration deadline: September 30, 2023.