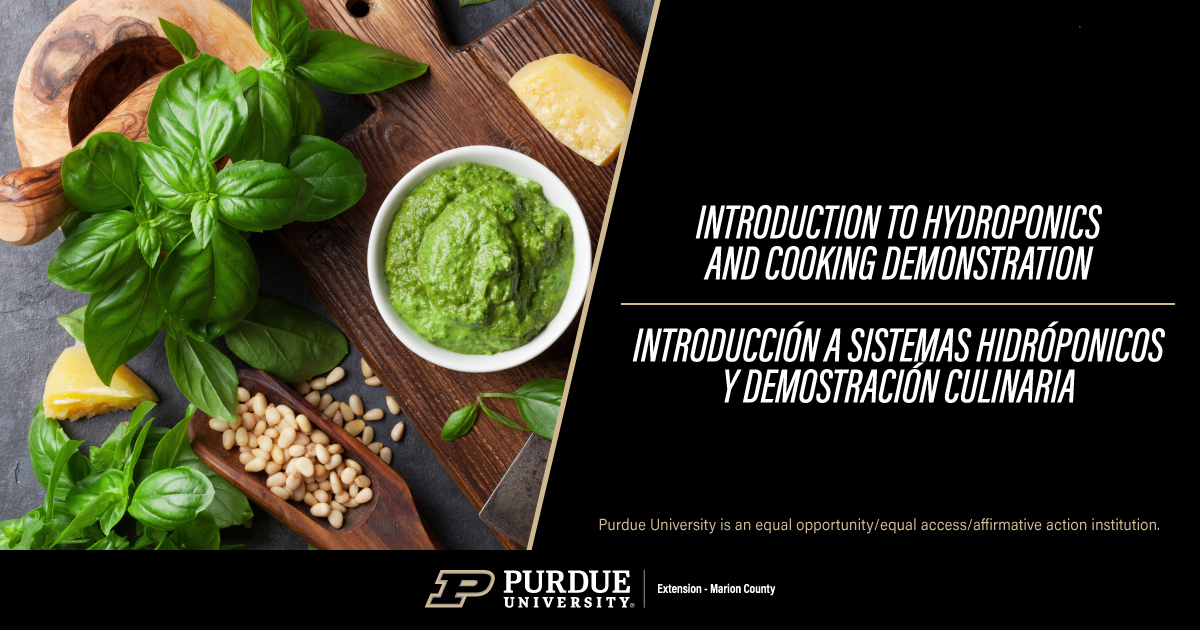 Hydroponics and Food Demo
Join Purdue Extension for a Bilingual hydroponics workshop and food demo at the AMP. We will introduce the system and workings of hydroponics and then harvest the basil to make pesto. This workshop will have the help of our NEPA Patty Sanders, who will translate to our Spanish-speaker audience.

This event is FREE, but registration is required.
---
introduccióN A SISTEMAS HIDROPóNICOS 
Acompáñanos con Purdue Extension Marion County con el taller de Introducción a sistemas hidropónicos y la demostración culinaria con una receta de pesto que todos podrán disfrutar. Este taller tendrá la participación de Patty Sanders, nuestra NEPA que hará la traducción a español para nuestra audiencia.

Este es un evento gratuito, pero debe asegurar su cupo registrandose.