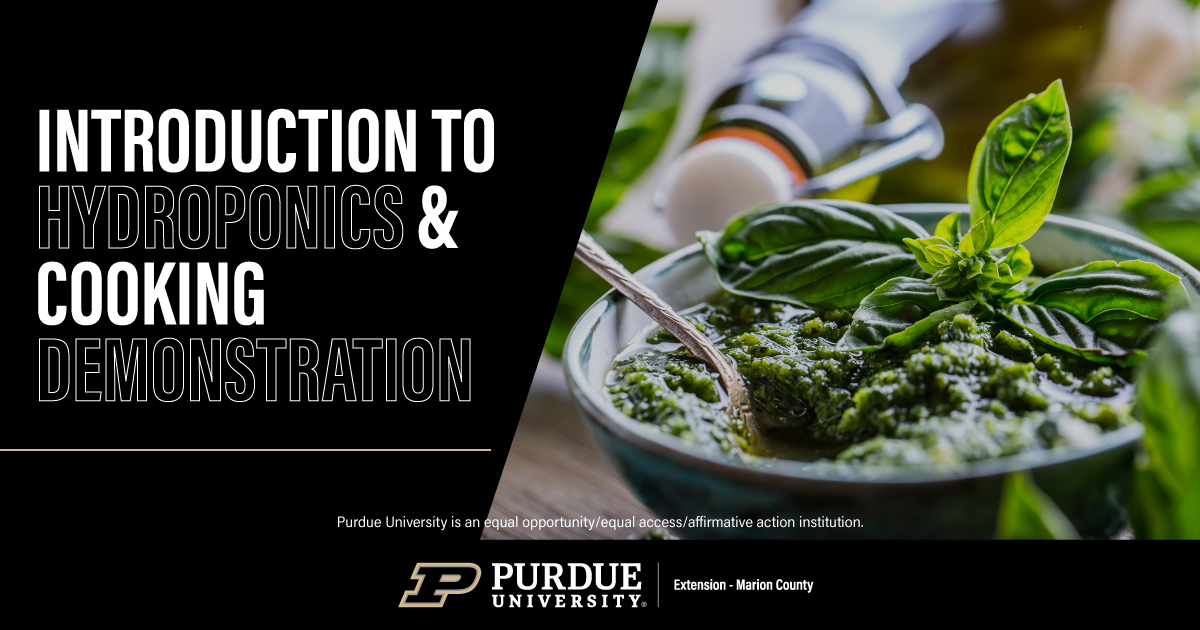 Hydroponics and Food Demo
Join Purdue Extension for a hydroponics workshop and food demo at the AMP. We will introduce the system and workings of hydroponics and then harvest the basil to make pesto. Our Health and Human Science Educator, Kevin Davis, will be demonstrating the pesto preparation and everyone will get to sample!
This event is FREE but registration is required.