Master Gardener Basic Training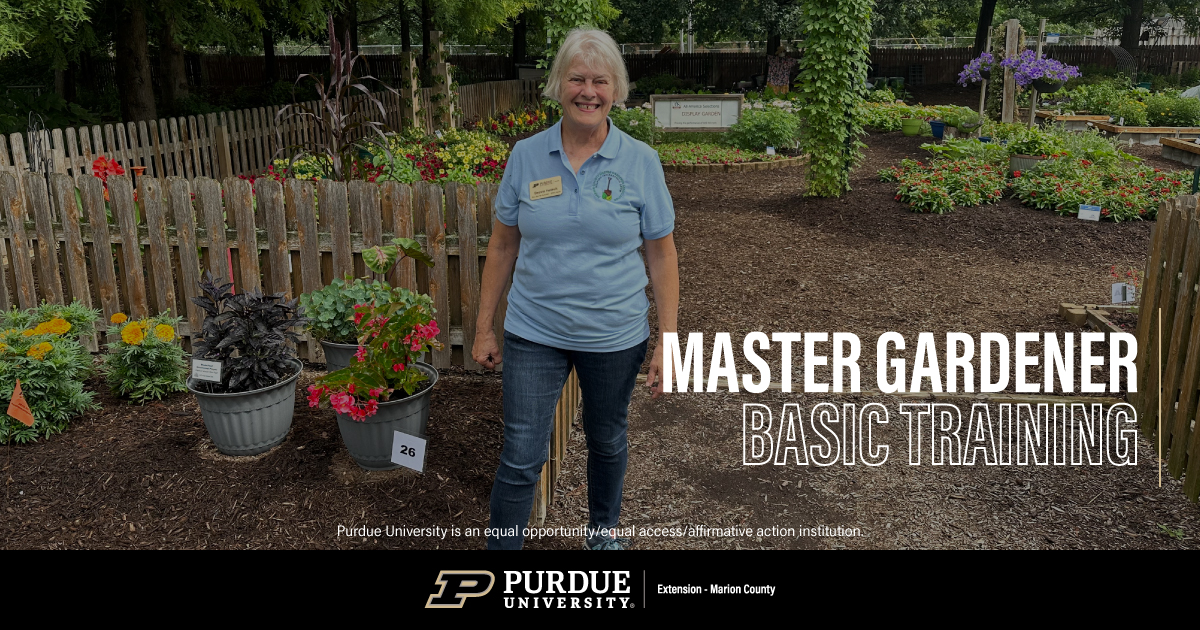 program details
Our main objective is to train volunteers to assist Purdue Extension with home horticulture education in local communities. Purdue EMG's receive training in horticulture to equip them to fulfill  this educational role through volunteering in a variety of projects approved by their local EMG County Coordinator (Purdue Extension Educator). The requirements for Purdue EMG certification include acceptance into the training through an application and screening process, payment of registration fee, completion of the EMG Basic Training which includes passing the open-book final exam with a score of 70% or higher, and contributing at least 40 hours of volunteer service approved by the local EMG County Coordinator within two years. Purdue Extension Master Gardeners are also required to complete at least 12 volunteer and 6 continuing education hours every year in order to stay active. 
This class runs from August 31st to November 30th on Thursday nights from 6pm to 9pm. We are currently accepting applications for this class.
Please note that we will meet on Tuesday, November 21st for the week of Thanksgiving.
Those interested submit their completed EMG-1 application.
Conduct an ID check to verify identity (Available via Zoom)
Consent to a standard volunteer background check (handled by our office)
Complete the final registration link via CVENT (this is where the course fee is payed)
---
COST
• $183.00 for an individual registration with print version of Purdue EMG Manual


---
APPLICATION PROCESS
Limited to the first 35 to complete registration
1) Complete this application and submit to Carey Grable
2)  After your application is received and  approved, you will be contacted to complete registration and payment.
---
ADDITIONAL INFORMATION
Note:  Purdue is committed to making all programs accessible to participants. If you require auxiliary aids or services, or if you have other program-related concerns, please contact Carey Grable (cagrable@purdue.edu) at least 2 weeks prior to the program.
To learn more about the Purdue Extension Master Gardener Program, visit https://www.purdue.edu/hla/sites/master-gardener/