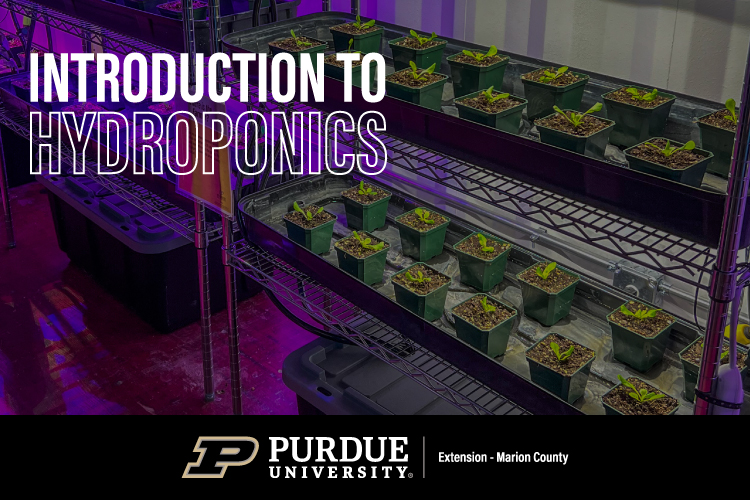 Introduction to Hydroponics
Join Dr. Krishna Nemali and Purdue Extension Marion County Urban Agriculture Educators as we show you how you can build your own hydroponics system. 

Learn how set up a grow kit, selecting lights and measuring the cost of electricity, sowing seeds and germination, and preparing fertilizer solutions.

This is a FREE event, register here.