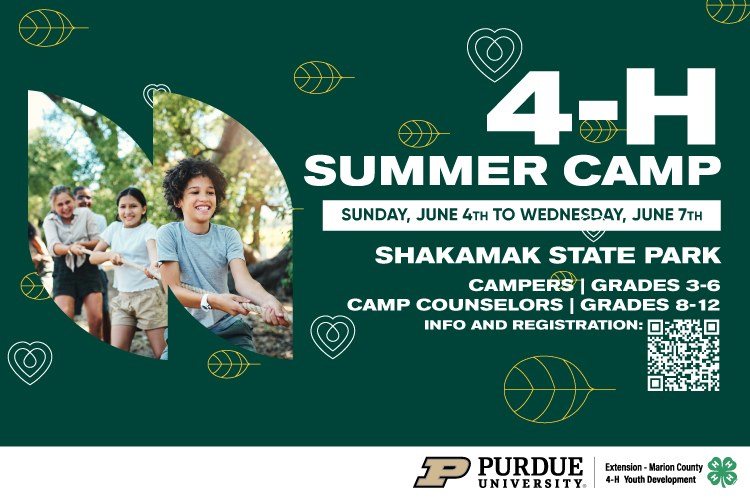 4H Summer Camp
There's no place like summer camp! Marion County 4-H is part of the West Central Indiana Camping Association and gathers with 4-H'ers in other neighboring counties for a 3-day camp experience at Shakamak State Park near Jasonville, IN each summer. 4-H Camp is for enrolled 4-H members who are in grades 3-6 as of January 1 of the current program year. Camp counselors are in grades 8-12.
Camp dates for 2023: We are looking forward to lots of fun and excitement at 4-H Camp this summer! This year, camp begins on Sunday afternoon, June 4th and ends on Wednesday morning, June 7th. Our counselors and junior directors are planning many activities for you to enjoy. We will be swimming, boating, hiking, making crafts, doing leadership activities, learning about 4-H, and the list goes on and on! We will pack loads of fun into the short time we are there.
Get more info on requirements and registration here.