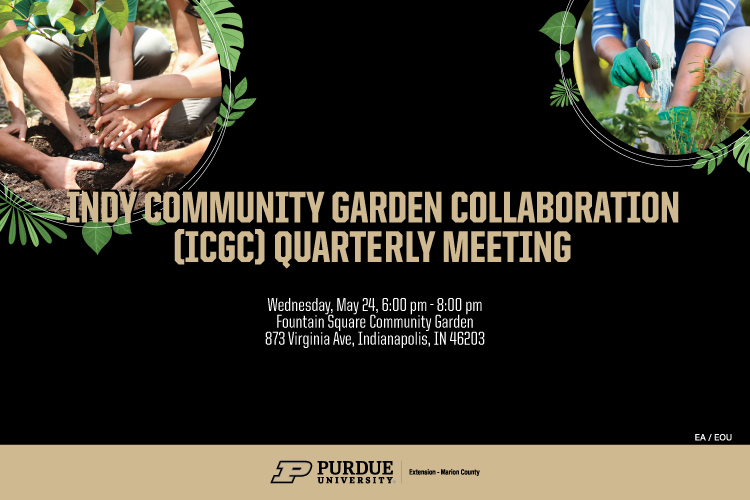 Indy Community Garden Collaboration Quarterly Meeting
How can different garden crops in symbiosis? 
What are the benefits and tradeoffs of intercropping?
How can you maximize production using intercropping practices? 
This meeting is a great opportunity for anyone interested in urban agriculture in Marion County where they can learn about relevant growing practices and connect with others in the field. ICGC meeting topics range from irrigation to volunteer management and provide an excellent way to network and build relationships with other growers. Come exchange ideas and share experiences with others.
Participation is limited, register here. 
* Light meal will be provided for all participants.