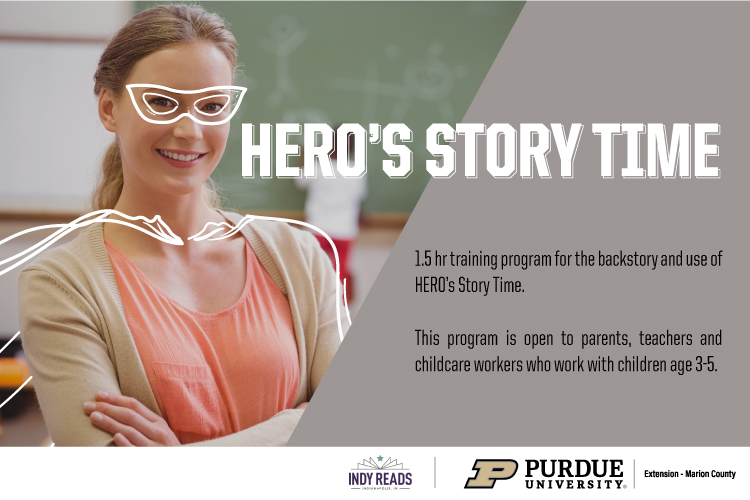 HERO STORYTIME TRAINING PROGRAM
Join Purdue Extension Marion County Health and Human Sciences in this reading program to promote healthy social-emotional development in preschool-aged children. Based on the Search Institute's 40 Developmental Assets, this eight-book program includes curriculum guides for teachers and family newsletters to share. 
1.5 hour training program for the backstory and use of HERO's Story Time. Certificates awarded at completion.
This particular program is aimed at those who work with children aged 3-5 or parents with children that age.
If you are interested in this workshop, register here.