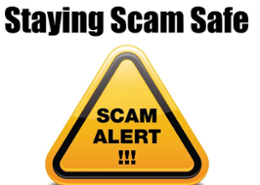 Stay Scam Safe
Thursday December 2nd @6pm.
At the Jay County Public Library--"Stay Scam Safe"
Do you do a lot of online shopping? Do you find yourself clicking on unwanted tabs and spam junk mail? Come to this presentation with your questions about identity and fraud protection around online scam artists.