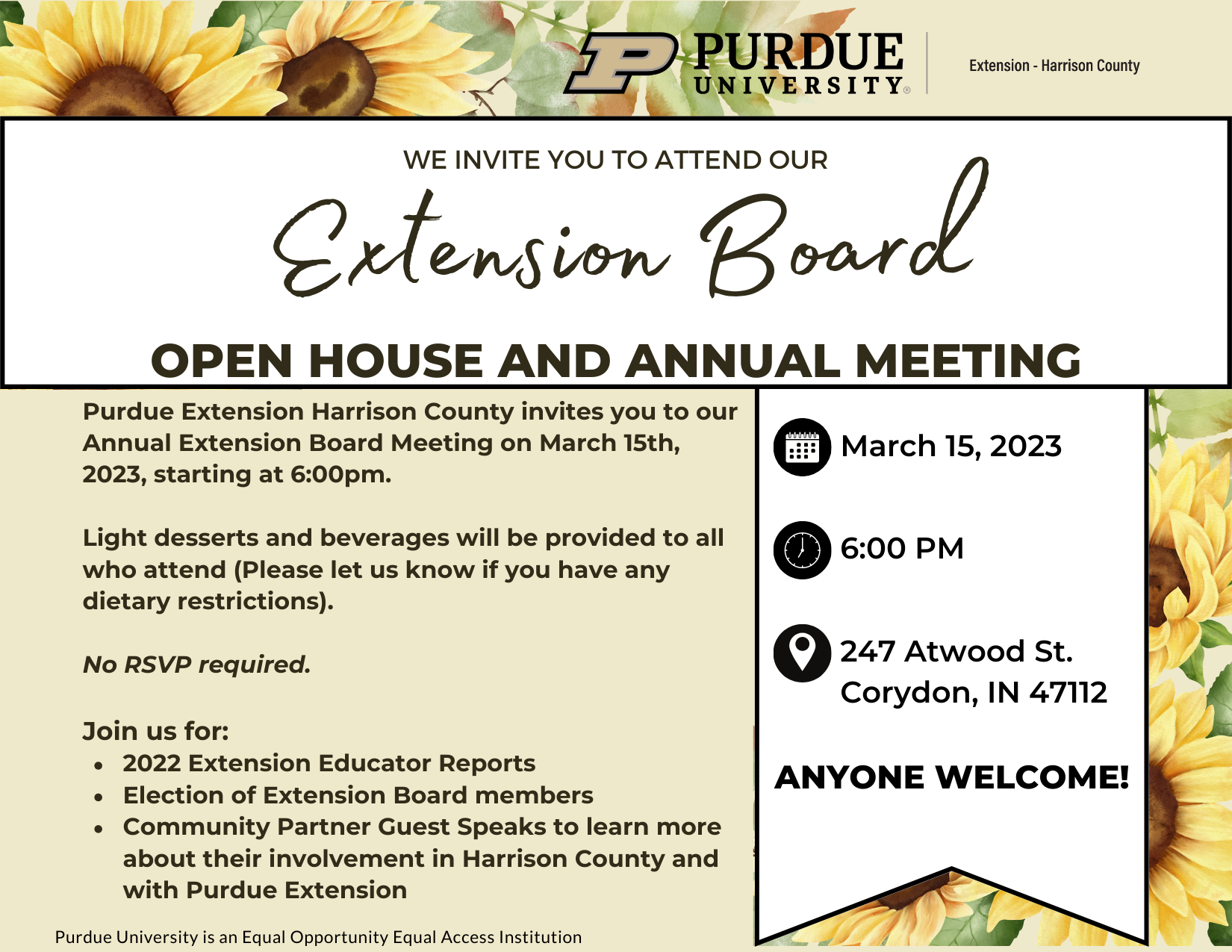 Annual Extension Board Meeting and Open House
Purdue Extension invites YOU to the Extension Board Open House and Annual Meeting!
Our Purdue Extension Educators will give reports on their programs, extension board members will be elected, and community partner guest speakers will talk about their involvement in the community with Purdue Extension.
We hope to see you there and show how Purdue Extension is Indiana's educational partner for life.