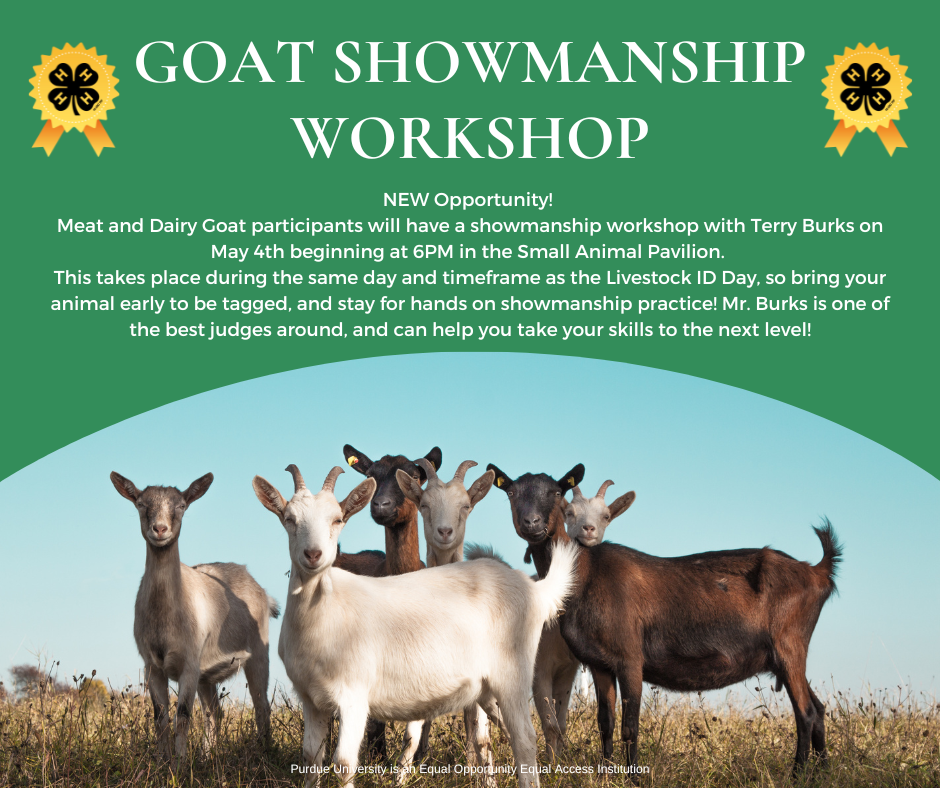 Goat Showmanship Workshop
NEW Opportunity!
Meat and Dairy Goat participants will have a showmanship workshop with Terry Burks on May 4th beginning at 6PM in the Small Animal Pavilion.
This takes place during the same day and timeframe as the Livestock ID Day, so bring your animal early to be tagged, and stay for hands on showmanship practice! Mr. Burks is one of the best judges around, and can help you take your skills to the next level!