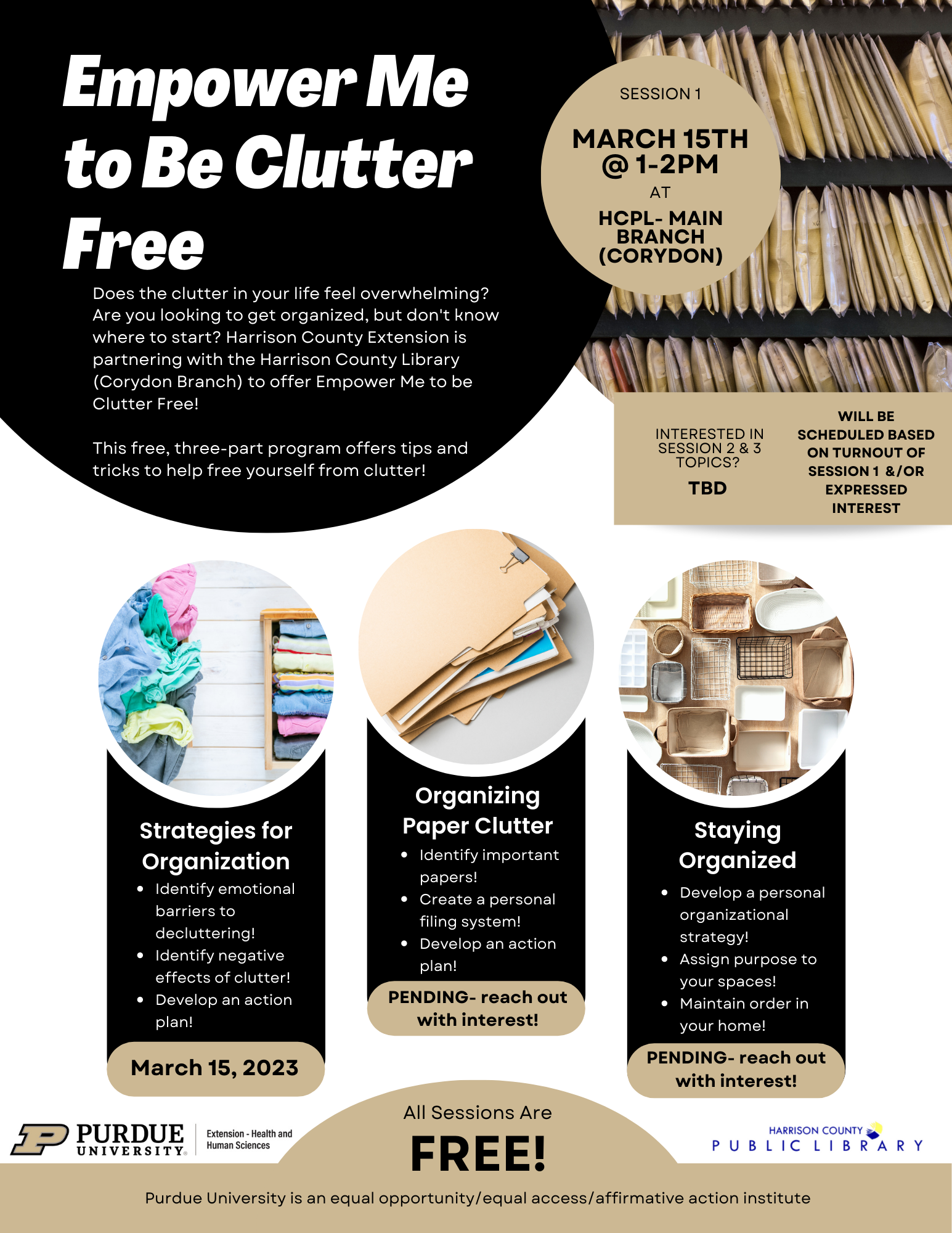 Empower Me To Be Clutter Free
Can you believe it- warmer weather and Spring Break just around the corner?! Maybe "Spring Cleaning" always sounds great- but you're currently living in a season of excess, and the clutter is leaving you overwhelmed and unsure of where to start?
On March 15th, from 1-2pm, Purdue County Extension Health and Human Sciences is partnering with the Harrison County Public Library- Corydon Branch to provide Empower Me to Be Clutter Free! This free, 3-part program offers countless tips and tricks to help you free yourself from clutter! See photo for class details!
*Session 2 & 3 do not currently have scheduled dates.  Dates will be added if interest is expressed from attendance at Session 1, calling Purdue Extension Harrison County 812-738-4236, AND/OR the HCPL- Corydon Branch 812-738-4110.  Any added dates will be shared at that time!