Weed Wrangle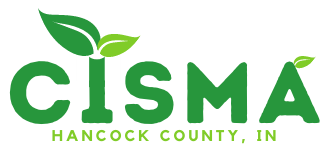 The Hancock County CISMA (Cooperative Invasive Species Management Association) will work at the Brandywine Trail Connector on Asian Bush Honeysuckle on December 3, 9 am – 11 am. They will share instructions and people can learn how to eradicate this invasive that keeps native plants from growing.

See more information about Brandywine Park HERE. 

Come to the Davis Road entrance and park. We will meet at the edge of the parking lot and walk to the woods entrance.

Bring gloves and tools (pruning shears and loppers of you have them). Wear working clothes as we find and manage Asian Bush Honeysuckle by cutting and doing cut stump treatments with herbicide. Instruction and demonstration will be provided.

Our mission is to increase knowledge and awareness about invasive plant species' threat to our environment. Through this knowledge, we hope to motivate everyone to take action to make their home landscapes a welcoming place for plants and animals that foster a healthier world.

Click on CISMA to learn more them.

Please call the Purdue Extension Hancock County Office at 317-462-1113 with any questions.