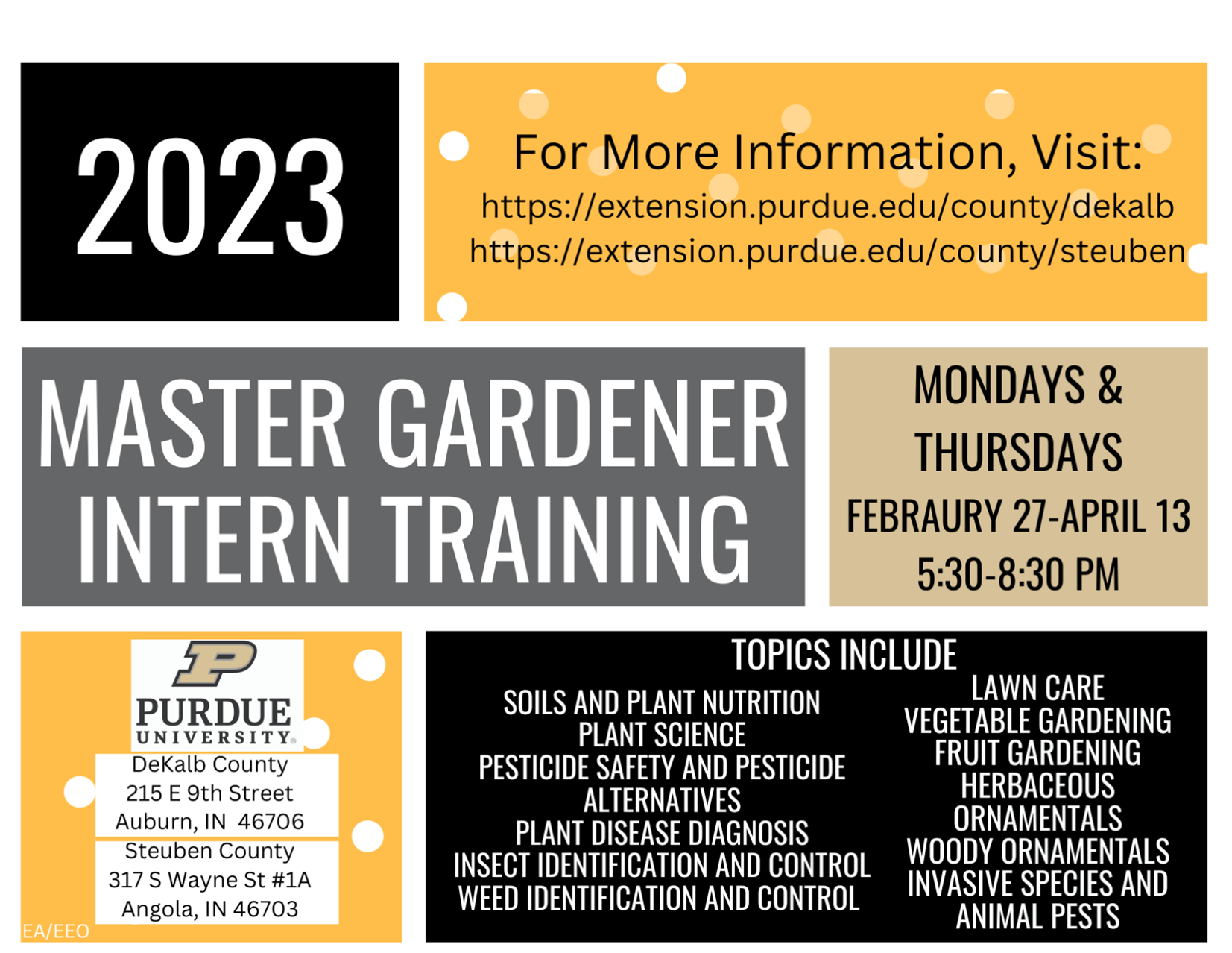 2023 Master Gardener Intern Training - DeKalb and Steuben Counties
Interested in becoming a Master Gardener?  Master Gardener Intern Training will begin on Mondays and Thursdays, February 27 - April 13, 2023 from 5:30-8:30pm.  Training will be in person on Mondays at the DeKalb County Office Building, 215 E 9th St, Auburn, IN 46706 and on Thursdays at the Steuben County Office Building, 317 S. Wayne St., Angola, IN 46703. Topics include:
Soils and Plant Nutrition
Plant Science
Pesticide Safety and Pesticide Alternatives
Plant Disease Diagnosis
Insect Identification and Control
Weed Identification and Control
Lawn Care
Vegetable Gardening
Fruit Gardening
Herbaceous
Ornamentals
Woody Ornamentals
Invasive Species and Animal Pests
For more information, contact: Elysia Rodgers, eberry@purdue.edu (DeKalb) or Reba Wicker, rwicker@purdue.edu (Steuben).