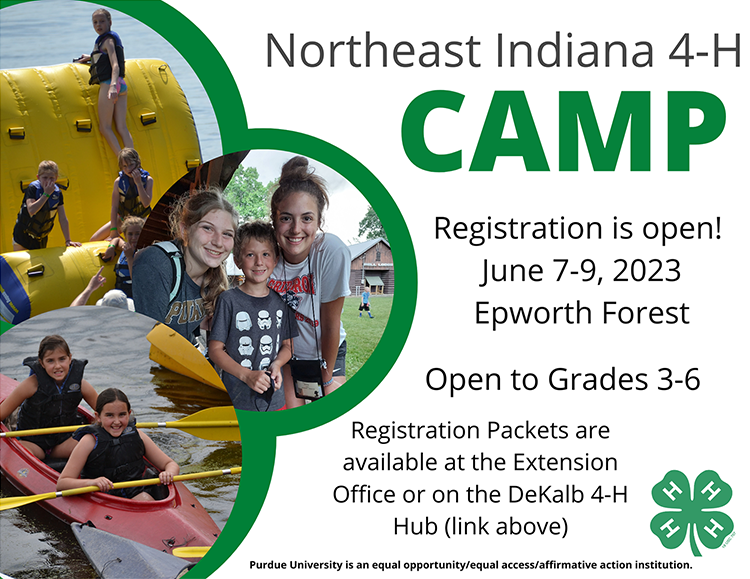 Northeast Indiana 4-H Camp
4-H Camp at Epworth Forest in North Webster, IN will begin Wed, June 7 (9am) and will end Fri, June 9 (2pm). Any DeKalb County 4-H member in grades 3-6 (22-23 school year) is welcome.
DeKalb County 4-H members wanting to go to 4-H Camp - the DeKalb County 4-H Council will pay 60% of your registration fee which is $114.00, leaving the remaining 40% balance of $76.00 due at time of registration.
The cost includes 7 meals, snacks, cabin lodging, temporary insurance, activities and instruction.  The camp store may have snacks and other items available for purchase.
Download the camp registration packet for more information.  Return your forms to the County Extension Office as soon as possible.  Camp registrations are taken on a first-come, first serve basis, so don't wait or you might be too late!