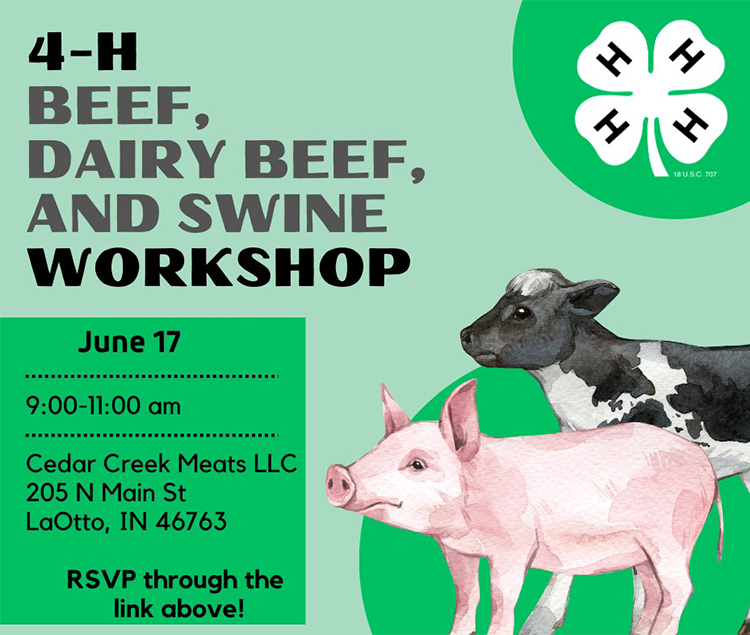 DeKalb County Beef, Dairy Beef, and Swine Workshop
Need to attend a workshop for the Beef, Dairy Beef, or Swine projects? We have a fantastic opportunity coming up in June, that will provide credit to all of these species for youth that attend. This tour will take the 4-H members through the complete butcher process from farm to table.
Please RSVP at this link by June15:
https://forms.gle/SwPxvxfckVTJCY4J9
On June 17 from 9-11 am at Cedar Creek Meats, youth will have the chance to: go on a kill floor tour (no slaughter will be shown), walk through coolers, break down 1/4 of a beef carcass, break down 1/2 of a pig carcass, will be shown the packaging process, go on a smokehouse tour, and a tour of the retail store display area.