Farm Management Tour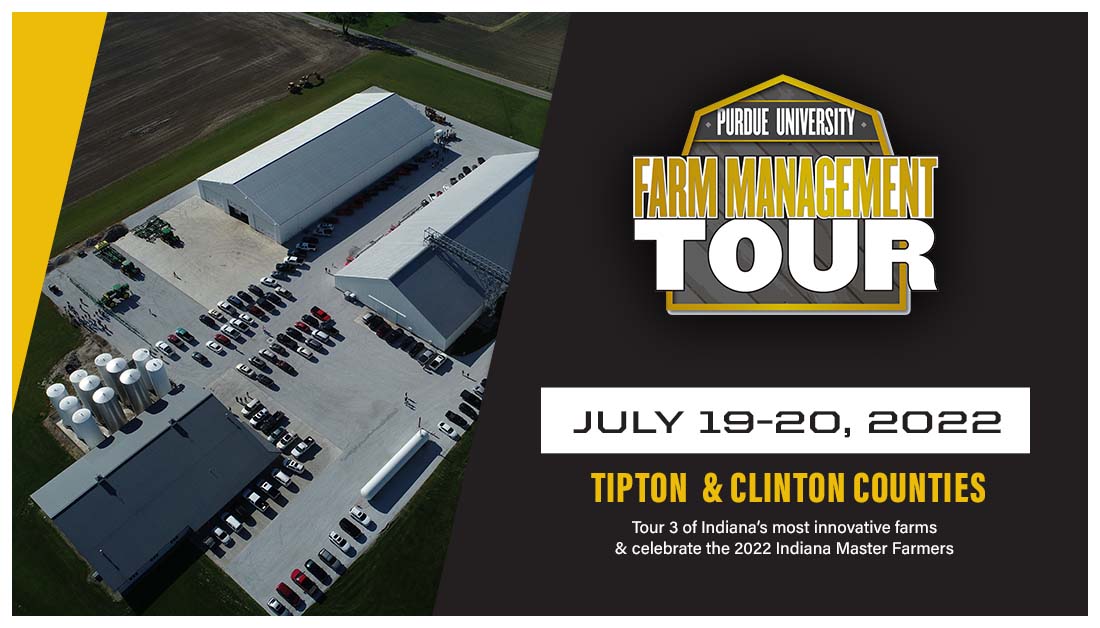 The Purdue University Farm Management Tour returns for 2022 with three outstanding farms hosting visitors wanting to learn about farm and crop management on July 19 and July 20.
The Department of Agricultural Economics at Purdue University has organized an annual Indiana Farm Management Tour every year since the early​ 1930s. Host farmers share keys to successful farm management and explain how the management of their operations is changing in response to the ever-changing agricultural economy and the evolving circumstances of their families. They also share reasons behind recent innovation​s in production practices and adoption of new technology. This is an opportunity to ask questions and learn from the experiences of Indiana's best farm business managers.​
The 2022 Purdue Farm Management Tour will be July 19-20 in Tipton and Clinton counties in northcentral Indiana. It is held in conjunction with the Master Farmer Reception, which honors this year's Indiana Master Farmers. The Master Farmer reception and panel discussion will be held at Beck's Hybrids on Tuesday afternoon (July 19).
Both events are free to attend; however, participants are asked to register ahead of the event. See the tour website for complete details.