Warren County Resources
Welcome to Warren County
Williamsport is the county seat of Warren County.  Warren County is believed to be the location where Paul Dresser wrote our state song, "On the Banks of the Wabash" and home to Indiana's highest free-falling waterfall, Williamsport Falls. 
Williamsport Falls, in Williamsport, cascades down 90 feet, making it the tallest waterfall in Indiana.  You can get a glimpse of the top of the waterfall from a viewing area, and you can head down to the base of Williamsport Falls. For a unique adventure, walk behind the falls to feel the cool mist of water.
While Williamsport Falls is stunning any time of the year, it's particularly striking after a rainfall.  It has also been called "Dry Falls" related to that many times there is only a trickle of water coming though the falls.
Address: Williamsport Falls, 25 N Monroe St, Williamsport, IN 47993, USA
Contact Us
Purdue Extension Warren County
Jon Charlesworth, County Extension Director
charles6@purdue.edu
14 Railroad Street
Williamsport, IN 47993
(765) 762-3231
County Featured Event
County Featured Event
Trunk or Treat
Warren county 4-H presents Trunk or treat, from 6-8 pm October 31, 2021, Swine barn at the Warren county 4-H Fairgrounds. Come learn about 4-H, get some free candy, and have fun!
Read More
State Featured Story
Feature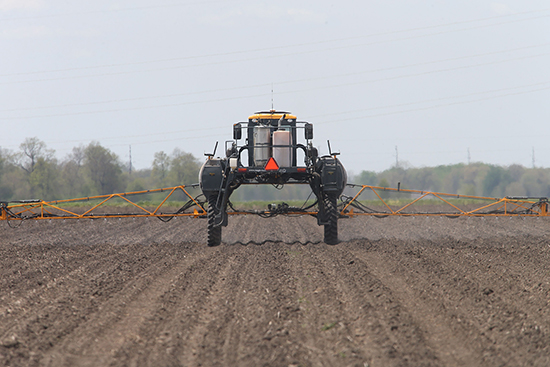 Tight agriculture chemical supply, high prices could impact 2022 growing season
Supply chain disruptions and material shortages are fueling speculation about a herbicide shortage for the 2022 agriculture growing season. Bill Johnson, Purdue professor of weed science and Purdue Extension weed specialist, is encouraging...
Read More
Upcoming Warren County and State Extension Events
C0-Parenting for Successful Kids