4-H
4‑H is a Community for all Kids
In 4‑H, we believe in the power of young people. We see that every child has valuable strengths and real influence to improve the world around us.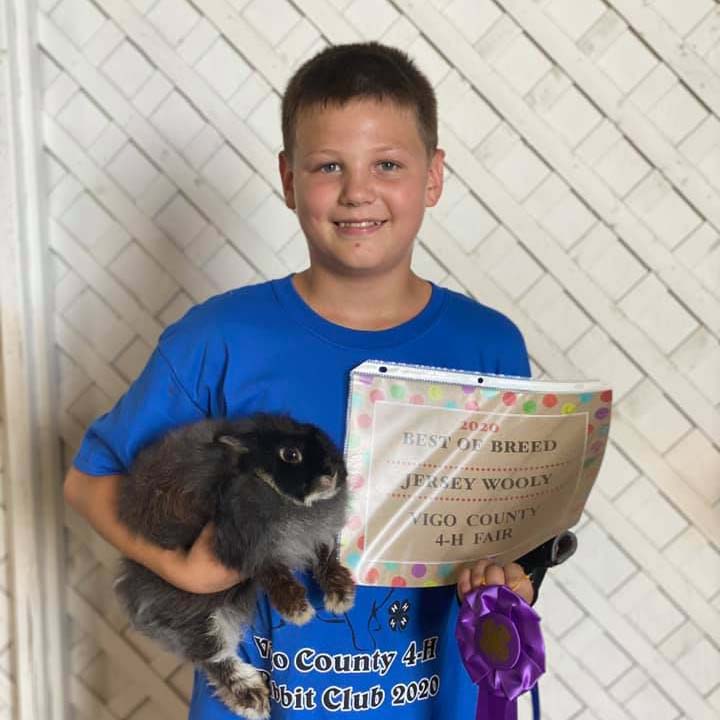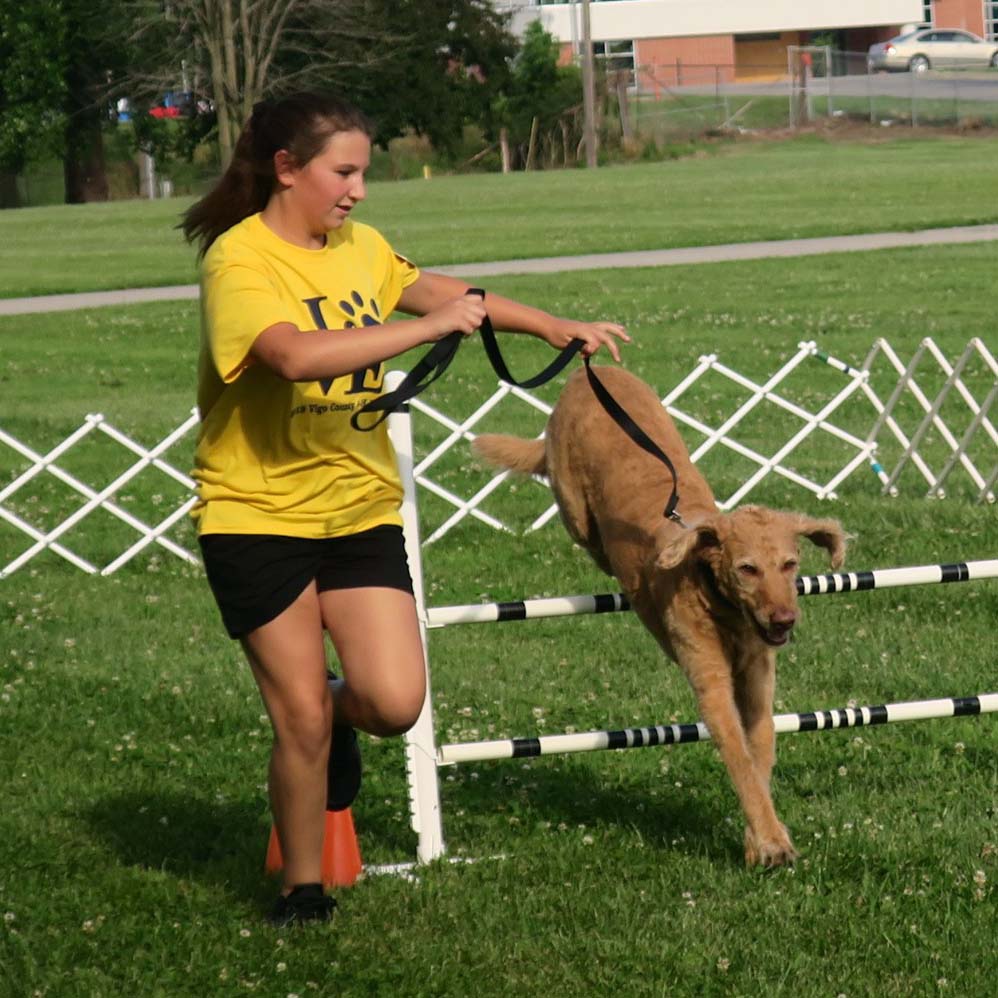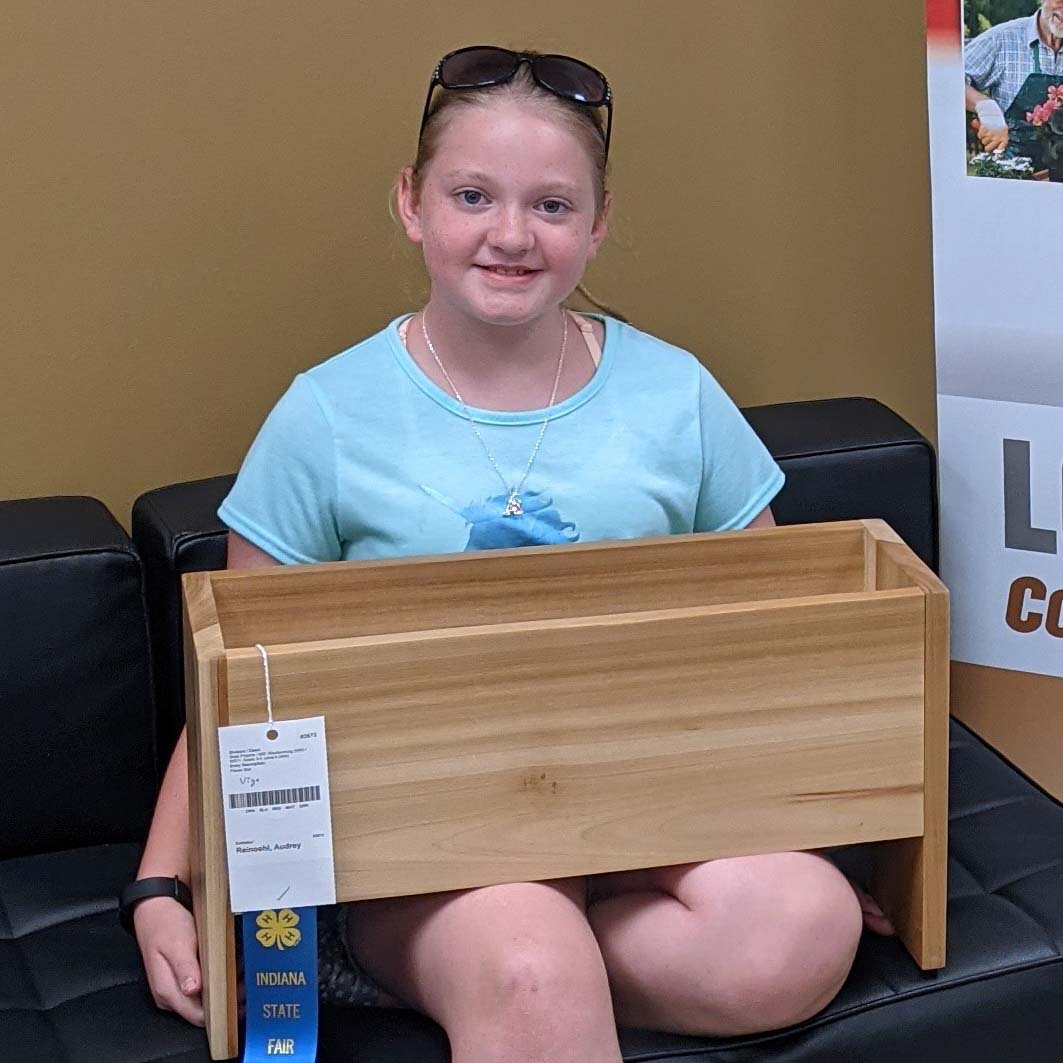 Based on their interests and guided by adult mentors, youth develop their own pathway in 4‑H. They select from a broad menu of 4‑H programs from showing off their creativity through photography or art, cooking in the kitchen, or training livestock. There are hands-on, learn-by-doing, opportunities for everyone.
Questions about Vigo County 4-H?  Check out our Beginner's Guide to 4-H to have your questions answered! Download it here, now!

4-H Motto

4-H PLEDGE
I pledge
     My head to clearer thinking.
     My heart to greater loyalty.
     My hands to larger service, and
     My health to better living.
     For my club, my community
     My country, and my world.
Contact Us!
Phone:  (812) 462-3371

SARA HAAG
Extension Educator -
4-H Youth Development
EMILY BROWN
Extension Educator -
4-H Youth Development
Find us on Facebook!
Upcoming Vigo County Extension Events
4-H Information
4-H (Grades 3-12)
Mini 4-H (Grades K-2)
General Information:
Mini 4-H is open to youth in kindergarten, 1st and 2nd
Mini 4-Hers can attend any 4-H Club meeting.
Mini 4-Hers are invited to sign up for projects to be exhibited at the fair.
Mini 4-H projects will receive a ribbon for each project exhibited.
You can add and drop projects until May 15th, using the 4HOnline system.
Mini 4-Hers can exhibit a full size poster (22x28) or a half-size poster (11x14). It is preferred that posters be on a hard backing (foam board is available for purchase at the Extension Office and displayed horizontally.
Mini 4-Hers can show an animal in the Alpaca/Llama, Beef, Dairy, Goat, Horse & Pony, Poultry, Rabbit, or Sheep, Swine shows at the fair. Please check fair book for all rules.
Mini 4-H Exhibit Descriptions
 Bicycle- Exhibit 1 of the following:  a poster based on one of the activities covered in the manual such as choosing a bike, bicycle maintenance, traffic rules, hazards of the road, safety and helmets.
Bugs-  Exhibit 1 of the following:  make a poster of an insect or spider and label the body parts, draw a picture of a butterfly, design & make your own bug using materials around your house, make a poster showing bugs that live in groups on one half and bugs that live alone on the other half.  Be sure to make the designs on the wings symmetrical.  Make a poster or a book showing some of the ways bugs protect themselves. 
Collections- Exhibit 1 of the following:  a sample of your collection, a report on a collection you saw at a museum or library, or a survey of friends and family to find out what they had collected.
Crafts- Exhibit 1 of the following:  splatter painting, drawing, craft kits, design your own crafts and more.
Cupcake Decorating- Exhibit 2 individually decorated cupcakes, decorated in a theme and displayed in single layer, on a solid base with project tag attached.
Dinosaurs- Exhibit 1 of the following:  a fossil cast, a dinosaur scrapbook, a dinosaur model, a poster showing how big dinosaurs were, and many more.
Farm Animals- Exhibit 1 of the following:  an original story about a favorite farm animal, poster of farm products or kinds of farm animals, story about a farmer; story about fairy tale farm animals; model of farm animal.
Foods- Exhibit 1 of the following:  peanut butter sandwich popcorn snack, no bake cookies, kitchen safety poster, My Plate poster, or marshmallow treats.
Gardening- Exhibit 1 of the following:  plate of 3 vegetables, plant in a pot, plant scrapbook, or Chia pet.
I'm a Hoosier- Exhibit a poster based on one of the activities covered in the manual such as:  Indiana symbols, state song, state rock, state flower, state tree or state song.
Me and My Pet- Exhibit 1 of the following:  a notebook or poster about your pet.
Models- Exhibit 1 of the following:  snap together model, a model made from clay or possible sticks, a model made out of different things (ex. Legos and clay), a model with a background, or a report on models that you saw in a museum.
Photography- Exhibit an 11" x 14" poster (mounted on a stiff backing and covered with plastic) with 5 color pictures you have taken.
Plants and Flowers- Exhibit 1 of the following:  3 cut flowers in a vase, flowering plant, houseplant, cacti, colored flower, poster on different parts of a plant, scrapbook of flowers or a plant maze.
Sewing- Exhibit 1 of the following:  sewing kit, pin cushion, Kool Cat & Honey Bear, machine practice pages, or throw pillow.
Space- Exhibit 1 of the following:  a planet mobile, a model of a planet or moon hit by asteroids, a model of a comet, a poster or model of the shuttle or a poster about constellations, a poster or mural of the solar system. make poster or a group mural of space, design and make your own rocket using materials around your house like paper towel tubes and construction paper, make a poster or a book showing some things you have discovered about astronauts, make the star constellation of your choice using two different techniques from this manual or make up your own method.
Trees- Exhibit 1 of the following:  5 leaf rubbings, a tree poster of the 4 seasons, a collage of tree pictures, a poster of the parts of a tree, the uses of wood, animal homes, types of trees, or pictures of a group working on activities from the project manual.
Whales and Dolphins- Exhibit 1 of the following:  a whale or dolphin scrapbook, a whale or dolphin model, and a poster showing different parts of a whale, a whalarama and others.
Wildlife Adventure- Exhibit 1 of the following:  birds of Indiana poster, bird feeder, bird watching chart, collecting insects & others.
Club & Meeting Location

Leaders

Phone

Email

Blacksmithing

John's Workshop

John Steppe

Marvin Curry

812-240-1825

 

johnsteppe@yahoo.com

 

Blue Ribbon Boosters

Calvary Temple Church

Jimmy & Allison McKanna

812-236-0296

jimmy.mckanna@gmail.com

allison.mckanna@gmail.com

Helping Hands

St. Mary's College

Theresa Watson

Carolyn Watson

812-239-5116

812-241-0404

theresa.watson@smwc.edu

cswatson1@ma.rr.com

Fayette Farmalls

Shannon's House

Shannon Loudermilk

812-241-3714

shannonloudermilk@gmail.com

Junior Leaders

Wabash Valley Fairgrounds

Sara Haag

812-462-3371

shaag@purdue.edu

Linton Leader's

Bionca's House

Bionca Gambill

812-243-4212

bionca.gambill@gmail.com

Lost Creek & Scrapbooking

Location TBA

Robin Willis

812-238-1109

rawillis10@me.com

Minecraft SPARK Club

Online Meeting

Tabby Flinn

Mark Flinn

812-462-3371

812-381-2838

carroll@purdue.edu

mbflinn@gmail.com

Northside Neighbors

Sandcut Firehouse

Kelly Hartzler

Emilee Hartzler

812-242-0900

812-240-2654

Hartzler8435@aol.com

emileehartzler22@gmail.com

Riley Rockets

Riley Lion's Club

Lillian Knust

Karen Farmer

812-240-4152

 

lillian.hayhurst@gmail.com

 

Shooting Sports

Riley Conservation Club

Rich Hawkins

Elias Donker

812-201-2285

812-607-0238

aggshooter@hotmail.com

elidonker@gmail.com

Alpaca & Llama

White Violet Center/Wabash Valley Fairgrounds

Anna Cresgy

Jill Nagy

Kelly Branam

812-230-9517

812-251-4646

812-208-0129

anna.cresgy@gmail.com

Jill.nagy@frontier.com

branam.kellym@gmail.com

Dog

 Wabash Valley Fairgrounds

Sue Pfrank

812-870-5004

Sue.pfrank@gmail.com

Goat

Wabash Valley Fairgrounds

Taylor Guevara Moore

Cassidy Bonar

812-870-9049

812-239-7746

taylorguevara628@gmail.com

bonar141@gmail.com

Horse & Pony

Wabash Valley Fairgrounds

Renee Hawkins

Tim Edington

812-208-6889

812-208-0671

animalscience1987@yahoo.com

Poultry

Wabash Valley Fairgrounds

Greg &

Erin Bays

812-681-1629

812-870-5644

jam8ba@aol.com

gegm6067@aol.com

Rabbit

Wabash Valley Fairgrounds

Jean Thomas

MaryAnn Sedletzeck

765-653-4443

812-870-7600

toster@ccrtc.com

msedletzeck@gmail.com

Sheep

Wabash Valley Fairgrounds

Mindy Wright

812-251-5827

mshelmick@yahoo.com

Swine

Wabash Valley Fairgrounds

Chris Lee

Lynsey Evans

812-298-5654

812-249-6443

jcfreakzeek@yahoo.com

Lynsey2431@aol.com

Livestock Judging

Location TBA

Matt Marion

812-870-6968

MatthewMarion@mariontool.com
Exhibit Hall Poster Guidelines:
Aerospace:  Rocketry
Alpaca/llama Poster & Crafts
arts & Crafts
BEEkeeping
Bicycle
cake decorating/cupcake decorating
 CAT POSTER
child development
civic engagement
collections & hobbies
communications
computer
consumer clothing
Dog Poster
Electric
Entomology
fashion revue
floriculture
foods
forestry
garden
garden-Small Fruit
genealogy
Project Website:  Genealogy - Helpful information, forms, project manuals, check out the judges scorecards and more here!
geology
Health
Home Environment
Leadership
Photography
Sewing
Shooting Sports
Small Engine
Soil & Water Science
Sportfishing
Sports/Sports Bowling
stem- Blacksmithing
stem- Plant Science
stem- Welding
Tractor Operator Skills
Veterinary Science
Weather and Climate Change
Wildlife
WoodWorking
Premise ID
All 4-H livestock youth are required to obtain a premises ID from the Indiana State Board of Animal Health (BOAH).
Visit BOAH's

 

FAQ

 

page for more details.
Obtain a premises ID from BOAH by visiting their website

 

here.
Animal ID: 4-H Online
All Animal ID information will be posted shortly. All Animal ID information will need to be completed via 4-H Online by May 15, 2022.
In order for your animal to be eligible to show at the Vigo County 4-H Fair and/or the Indiana State Fair, your animal needs to be identified on the

 

4-H Online

 

database.
YQCA - Youth for the Quality Care of Animals
ANIMAL LEASE AGREEMENT