2022 Morgan County 4-H Auction
2022 Morgan County

4-H Livestock Auction
Thursday, August 4, 2022, 4:00 PM EST
Morgan County 4-H Fairgrounds
Show Arena
1749 Hospital Drive
Martinsville, IN 46151
Contact Us
Purdue Extension Morgan County
180 S. Main Street, Suite 229
Martinsville, IN 46151
 765-342-1010
Livestock Auction Sellers List
Sheep
Exhibitor                                         Club/ Parents/ City
Kaydance Towell-Crook                Rising Hope 4-H Club/ Alicia & Mike Towell/ Martinsville
Jacob Wunderlich                         Pioneer Clovers 4-H Club/ Tammy & Ryan Wunderlich/ Mooresville
Cole Musgrave                             Morgan County 4-H Swine Club/ Tommy & Rae Musgrave/ Martinsville 
Zackary Musgrave                        Morgan County 4-H Swine Club/ Tommy & Rae Musgrave/ Martinsville 
Morgan Hamilton                          Busy Beetles/ Kim Brennan & Becki Hamilton/ Martinsville
Elleigh Musgrave                          Morgan County 4-H Swine Club/ Tommy & Rae Musgrave/ Martinsville 
Tucker Musgrave                          Morgan County 4-H Swine Club/ Tommy & Rae Musgrave/ Martinsville
Callihan Barnhart                          Rising Hope 4-H Club/ Rachel Barnhart/ Danville
Rabbits 
 
Piper Phillips                                  Morgan County 4-H Junior Leaders/ Kelly & Chris Phillips/ Monrovia
Willow Phillips                                Morgan County 4-H Poultry Club/ Kelly & Chris Phillips/ Monrovia
Beef
Ryan Kivett                                    Monrovia 4-H Club/ Aaron & Tisha Kivett/ Monrovia
Lydia Piercefield                            Busy Beetles/ Stephanie Piercefield & Dean Messmer/ Martinsville
Keyera Kidwell                               Clover Kids/ Jill & Eric Kidwell/ Martinsville
Nolan Baker                                   Beef Club/ Christopher & Rio Baker/ Mooresville
Alyssa Etter                                    Beef Club/ Connie Etter/ Martinsville
Wyatt Buster                                  Morgan County 4-H Swine Club/ Jennifer & Jeff Buster/ Martinsville
Addison Kennedy                          Monrovia 4-H Club/ Tom & Brenda Kennedy/ Monrovia
Zoey Kivett                                    Monrovia 4-H Club/ Adam & Amber Kivett/ Monrovia
Bryce Maxwell                               Morgan County 4-H Swine Club/ Jason Maxwell/ Martinsville
Kiley Etter                                      Canine Crusaders 4-H Dog Club/ Laura & Aaron Etter/ Martinsville
Danica Myers                                Morgan County 4-H Swine Club/ Richard & Karen Myers/ Martinsville
Nolan Stantz                                  Morgan County 4-H Sportfishing Club/ Sarah & Scott Stantz/ Martinsville
Sean Hedrick                                 Morgan County 4-H Swine Club/ Emma & Michael Hedrick/ Martinsville
Jeremiah Cook                              Beef Club/ Tom & Londa Cook/ Martinsville
Jonathan Cook                              Beef Club/ Tom & Londa Cook/ Martinsville
Cash Kidwell                                  Clover Kids/ Jill & Eric Kidwell/ Martinsville
Ava Hess                                        Morgan County 4-H Swine Club/ Andrea Hess/ Martinsville
Goats
30. Adelika Walters                              MC IN 4-H Goat Club/ Katina & Jeffery Roberts/ Martinsville
31. Zoe Long                                        Morgan County 4-H Horse and Pony Club/ Rebecca Para & Steven Long/ Martinsville
32. Rorie Dilbone                                 Critter Keepers/ Natalie & Jason Dilbone/ Gosport
33. Liam MacPhee                               MC IN 4-H Goat Club/ Lisa & Jacob MacPhee/ Martinsville
34. Kyndal Moore                                 Clover Kids/ Nikita Urban/ Martinsville
35. Bella Vaught                                   MC IN 4-H Goat Club/ James & Angee Abraham/ Martinsville
36. Katie MacPhee                               MC IN 4-H Goat Club/ Lisa & Jacob MacPhee/ Martinsville
37. Paisley Herwehe LaVullis               Country Friends/ Kayla & Joshua LaVullis/ Mooresville
38. Kelsey Moore                                  MC IN 4-H Goat Club/ Nikita & Andrew Urban/ Martinsville
39. Jadason Beliles                               MC IN 4-H Goat Club/ Dana & Jason Beliles/ Martinsville
40. Elijah Chupp                                    Hoosier Plow Kids 4-H Club/ Elizabeth & Chris Chupp/ Gosport
41. Izzy Bolin                                         Critter Keepers/ Shelly Bolin/ Mooresville
42. Breanna Mendenhall                       Critter Keepers/ Melinda & Andrew Mendenhall/ Mooresville
43. Ryan Bell                                         MC IN 4-H Goat Club/ Denise Bell/ Martinsville
44. Zavery Vaught                                 MC IN 4-H Goat Club/ James & Angee Abraham/ Martinsville
45. Dilon Ebmeyer                                 Beef Club/ Donna Graham & Tiffany Ebmeyer/ Martinsville
46. Jenna Somerville                             MC IN 4-H Goat Club/ Janelle & Bobby Lasley/ Martinsville
Swine
47. Chloe Cragen                                   Morgan County 4-H Swine Club/ Casey & Tonya Cragen/ Martinsville
48. Blaine Maxwell                                 Morgan County 4-H Swine Club/ Jason Maxwell/ Martinsville
49. Emma Schoolcraft                           Busy Beetles/ Shannon & John Schoolcraft/ Martinsville
50. Madelyn Stantz                                Morgan County 4-H Sportfishing Club/ Sarah & Scott Stantz/ Martinsville
51. Luke Finney                                     A&A Township 4-H Club/ Andrew Finney/ Martinsville
52.Ava Saucerman                               A&A Township 4-H Club/ Ryan & Callie Saucerman/ Martinsville
53. Alex Goss                                        Morgan County 4-H Sportfishing Club/ Crystal Zoller & Brian Goss/ Paragon
54. Mary Hedrick                                   Morgan County 4-H Swine Club/ Michael & Emma Hedrick/ Martinsville
55. Allie Layton                                      Morgan County 4-H Swine Club/ Mitchum & Stephanie Layton/ Martinsville
56. Jackson Saucerman                        A&A Township 4-H Club/ Ryan & Callie Saucerman/ Martinsville
57. Kasey Etter                                      Canine Crusaders 4-H Dog Club/ Laura & Aaron Etter/ Martinsville
58. Grace Runnebohm                          Morgan County 4-H Swine Club/ Jennifer & Matt Runnebohm/ Martinsville
59. Libby Hedrick                                   Morgan County 4-H Swine Club/ Emma & Michael Hedrick/ Martinsville
60. Keeley Rush                                    Morgan County 4-H Swine Club/ Riondre & Chris Baker/ Mooresville
61. Kendal Etter                                     Canine Crusaders 4-H Dog Club/ Laura & Aaron Etter/ Martinsville
62. Greyson Crone                                Monrovia 4-H Club/ Cara & Brady Crone/ Martinsville
63. Bo Berling                                        Morgan County 4-H Shooting Sports Club/ Dwayne & Sarah Berling/ Mooresville
64. Levi Crone                                       Monrovia 4-H Club/ Dustin & Karey Crone/ Monrovia
65. Dariann Harless                               A&A Township 4-H Club/ Billy Harless, Sr/ Cloverdale
66. Caleb Zupancic                               Morgan County 4-H Horse and Pony Club/ Shawn Zupancic/ Morgantown
67. Avery Robertson                             Monrovia 4-H Club/ Chris & Jasmine Robertson/ Mooresville
68. Jaxon Stark                                     Country Kids/ Angela Stark/ Morgantown
69. Charlotte Peine                               Morgan County 4-H Swine Club/ Rachel & Doug Peine/ Martinsville
70. Ethan Marsh                                   Monrovia 4-H Club/ Ryan & Angie Marsh/ Monrovia
71. Easton Watkins                               A&A Township 4-H Club/ Jared Watkins/ Quincy
72. Ainsley Lowder                               Morgan County 4-H Horse and Pony Club/ Melissa & Nathan Lowder/ Martinsville
73. Violet Peine                                     Morgan County 4-H Swine Club/ Rachel & Douglas Peine/ Martinsville
74. Joseph Runnebohm                        Morgan County 4-H Swine Club/ Jennifer & Matt Runnebohm/ Martinsville
75. Kendall Cragen                               Morgan County 4-H Swine Club/ Casey & Tonya Cragen/ Martinsville
76. Broden West                                   Morgan County 4-H Junior Leaders/ Amanda & Nathan West/ Mooresville
77. Noah Finney                                   A&A Township 4-H Club/ Andrew Finney/ Martinsville
78. William Cragen                               Morgan County 4-H Swine Club/Casey & Tonya Cragen/ Martinsville
79. Adrianna Sawyer                            Morgan County 4-H Swine Club/ Jessica & Paul Sawyer/ Camby
80. Eden Ennis                                     Morgan County 4-H Swine Club/ Heather & Chad Ennis/ Martinsville
81. Emery Cragen                                Morgan County 4-H Swine Club/ Casey & Tonya Cragen/ Martinsville
82. Wyatt Berling                                  Monrovia 4-H Club/ Dwayne & Sarah Berling/ Mooresville
83. Clint Rinehart                                 Clover Kids/ Donna Lynn & Nathan Rinehart/ Martinsville
84. Evea Ennis                                     Morgan County 4-H Swine Club/ Heather & Chad Ennis/ Martinsville
85. Riliegh Sawyer                               Morgan County 4-H Swine Club/ Jessica & Paul Sawyer/ Camby
86. Karleigh Simpson                           A&A Township 4-H Club/ Amanda Simpson & Cody Wood/ Gosport
87. Cooper Stantz                                Morgan County 4-H Sportfishing Club/ Sarah & Scott Stantz/ Martinsville
88. Addie Dean                                    Morgan County 4-H Swine Club/ Brandi Dean/ Martinsville
89. Grace Graves                                 Pioneer Clovers 4-H Club/ Amanda & Timothy Graves/ Mooresville
90. William Mason Etter                        Beef Club/ Connie & Will Etter/ Martinsville
91. Taylor Tobin                                     Morgan County 4-H Swine Club/ Mary (Missy) Tobin/ Martinsville
92. Brooklyn Baker                                Morgan County 4-H Swine Club/ Riondre & Chris Baker/ Mooresville
93. Noah Wilson                                    Morgan County 4-H Swine Club/ Brandi & Gary Dean/ Martinsville
94. Maddie MacPhee                            Morgan County 4-H Junior Leaders/ Lisa & Jacob MacPhee/ Martinsville
95. Brantley Lewis                                 Morgan County 4-H Swine Club/ Jennifer & Jeff Buster/ Martinsville
96. Gavin Smith                                     Country Kids/ Clyce Smith & Leslie Howell/ Morgantown
97. Barron Eastman                               Monrovia 4-H Club/ Tiffany Eastman/ Martinsville
98. Grace Wunderlich                            Pioneer Clovers 4-H Club/ Ryan & Tammy Wunderlich/ Mooresville
99. Ethan Ross                                      Pioneer Clovers 4-H Club/ Christopher & Brittany Ross/ Martinsville
100. Kylee Craig                                      A&A Township 4-H Club/ Kyle & Leesha Craig/ Martinsville
101. Jaxon Walls                                     Morgan County 4-H Swine Club/ Kaitlyn Walls/ Martinsville
102. Maxine Cosat                                   Tractor SPARK Club - Morgan County/ Jason & Erica Cosat/ Martinsville
Poultry
103. Scarlett Pheifer                                 Monrovia 4-H Club/ Rodney & Priscilla Pheifer/ Mooresville
104. John Holzer                                       Country Kids/ Laurel Castelot & Brian Holzer/ Morgantown
105. Violet Pheifer                                     Monrovia 4-H Club/ Rodney & Priscilla Pheifer/ Mooresville
Photos of 4-H'ers and their Animals for the Auction *This is important.*
In order to better represent your animal in the auction, a photo will be displayed on the show arena screen.  It is your responsibility to submit a photo that shows both you and your animal. Here is the link to do this:  bit.ly/livestocksalephoto  Please have your photo uploaded by August 1st to this link.  Questions? Call us at the Extension Office at 765 342-1010.  Thank you for your awesome help!
Livestock Auction Thursday, August 4th at 4:00 pm
The Livestock Auction will be in-person for 2022 at the show arena on Thursday, August 5th at 4:00 pm.  Animals will not be present at the auction, and members will walk through the sale while a photo of them with their animal is presented on screen.  The auction is a premium-only sale since animals will have been shipped after their shows, or taken home until their butcher appointments. Premium-only means that your animal will still be eligible for bids and add-ons, and you have 90 days to have the animal butchered.  See and complete the correct parts of the consignment form if you have an appointment to harvest set up ahead of time.   Flyers to invite buyers to the sale will be available at the Extension Office and below. Please encourage your buyers to preregister through this site ahead of time. Thanks.
Morgan County 4-H Livestock Auction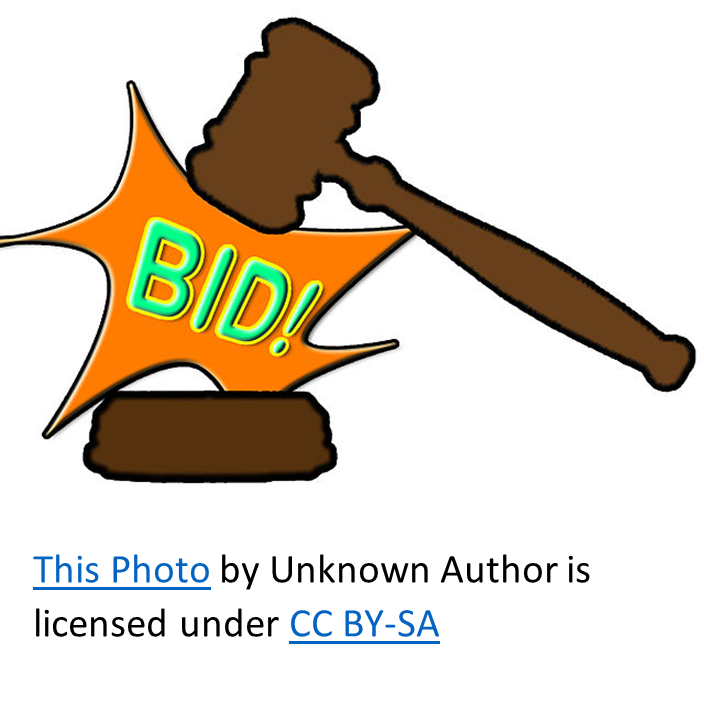 Buyers Pre-Register Now! 
Order of 2022 Auction: Sheep, Rabbit, Beef, Goat, Swine, Poultry
Place a bid or add-on bid at the
Morgan County 4-H Livestock Auction
Thursday, August 4, 2022, at 4:00 PM EST
in the Show Arena. 
Add-on cards are available at the auction. 
Fillable Buyer Add-on Sheets Can Be Downloaded 
HERE
Ways to Support the Morgan County 4-H Members:
Bid and buy at the auction. Register Here: https://bit.ly/4hlivestocksale
Donate add-on bids to specific members or groups of members. (Download at the link above. Add-on cards are also available at the auction.)
Be a Friend of 4-H. Your donation helps defray auction expenses for all participating members.
Make a custom contribution. (You tell us your plan.)
The committee provides a bidder for you if you cannot attend.

Checks can also be mailed to the 4-H Livestock Auction C/O Patty Dow, Clerk,  258 S. Denny Hill Rd, Paragon, IN 46166
What is the 4-H Livestock Auction?
The 4-H Livestock Auction is the culmination of a year of hard work and dedication for over 400 4-H animal exhibitors in Morgan County.  These members learn a number of valuable life skills and lessons:
Animal husbandry and proper livestock care and management.
The importance of managing financial resources and making business decisions.
Responsibility and time management to meet their goals of raising a healthy animal that meets the 4-H criteria.
Responsibility to the end consumer of a safe food product.
Teamwork, good sportsmanship, citizenship, and leadership.
The sale is terminal
This is a premium-only sale.

Arrangements to purchase an animal to butcher should be made with a 4-H member in advance.
Live animals will not be displayed with the 4-H'er during the sale due to conflicts with the Indiana State Fair
Present this flyer at the gate for free entry to the fairgrounds
The 4-H members thank you for your support!
Please participate in the 2022 Morgan County 4-H Livestock Auction and know that you have invested in our youth!
Your Continued Support is Greatly Appreciated!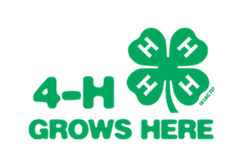 Many Thanks to our
2021 4-H  livestock 

AUCTION buyers! 

 

 
2021 4-H LIVESTOCK AUCTION BUYERS
A Plus Pools
Aaron Kivett Seed Sales
Abraham Acres
Eric and Brenda Acker
Agrarian Risk Management LLC
AL Electric LLC
Allied Concrete Workers, Inc.
American Legion Post 103
American Rental
Anderson  Orchard
B & B Lee Farms, LLC
Bales Chimney Sweep-Sam Bales
Leigh Ann Bische & Parker Smallman
Bobby Lasley Excavating
Michael Burnett
Ron and Carroll Burnett
Buster Family Farm-Jennifer and Jeff
Carlisle Branson Funeral Service Crem.
Carpenter Realtors- Kim Brennan
Carpenter Realtors-Christy Woods
Carpet Country
Laura Caudill
Circle K 2371
Clear Creek Fisheries LLC
Cloverdale Agri Center
Co-Alliance Avon
Community Chevrolet
Connie Etter Photography
Cool Change Inc. Sgt Peppers Chicken
Country Critters Vet Clinic
Jerry and Kay Cragen
Cragen Farms, LLC
Gordon L. & Pamels Siddons Crone
Greyson, Harris & Nora Crone
Levi Lee Crone & Kasyn Crone
Crone Farms
D & M Rusch, Inc.
Dane Robertson Livestock
Chad Dow
Dow Brothers
Dow Construction, Paul Dow
Dow Farm, Philip & Patty Dow
Duck Creek Ag Supply LLC
Eddy Excavation
Edwards Farms
Eminence Lions Club
Ennis Family
Aaron and Laura Etter
Etter Farms
Ferguson Transport
Finney & Sons
First Merchants Bank, Morgantown
First Nat'l Bank Cloverdale/Belleville
Frabergs Foods, Ken Fraley
George Dow Insurance
Rodney Gregory and Family
Harrell Mechanical &Building Solutions
Jeff and Tami Hicks Family
Hobson Chevrolet Buick GMC LLC
Hodges Ins. Agency & Buckeye Ins. Group
Home Bank SB
I-70 Wrecker & Garage
In Memory of Bernie Fulton Sr.
In Memory of Byron Bray
In Memory of Carl "Tuffy" Shields
In Memory of Jackie Ferguson-Pam Ferguson
In Memory of Ronna & Lincoln Lee
In Memory of Uzella & Roger-Jim Neitzel
J & S Oil
David and Kyle Jones
Barbara Jones
Jones Crushed Stone
Just Attitudes-Janice Baughn
Key Bank
Rick and Vickie Kivett
Kokomo Grain Co.
L & R Rusch Farms
Lankford Farms
Light Memorial & Funeral Chapel
Lisa MacPhee
Martinsville Ace Hardware
Martinsville Noon Lions-Boneta Arnold
Marvin Whaley Drywall
Maxwell Insurance
Maxwell Lawn Care LLC-Patrick Maxwell
McFadden Family Dentistry PC
Melissa York, Principal Monrovia Elem.
Andrew and Melinda Mendenhall
Mike Marsh
Miller Eads Company
Monrovia 4-H Supporters-Jane Crone
Mooresville Butcher Shop
Morgan County Antique Machinery Assoc
Morgan County 4-H & Fair Board
Morgan County Beef Cattle Association
Morgan County Fair Board-Brett Fisher
Morgan County Farm Bureau Inc.
Morgan County Feed
Morgan County Republicans
Morgan County Sertoma-Jay Hodges
Neal & Summers Mortuary, Inc.
Nichols Insurance
Nucor Steel
Ogden Lawn Care LLC
Chris Parker
Doug and Rachel Peine
Peine Engineering
Perry Richardson Excavating & Snow Removal
Pfaff Construction
Poor Jack Amusements
PRMI Mortgage
R. A. Smith Electric
R & G Farms
Michael Ramage
Reynolds Farm Equipment
Rhea Family Farms
Rhea Farms
Nathan Rinehart
Julie Ritter
River Hills Minis-Sherryl Gaines
Riverview Farming
RLH Seal Coating
Chris & Jasmine Robertson & Family
Roy Umbarger & Sons
S & D Family Farms
Wayne Saucerman
Schoolcraft Farm
Setser Septic Service, Chad Setser
Shady Maple Farms
Sheriff Rich Myers
Shupe Farm
Marlin Shupe
John and Markie Sichting
Rhett, Bellamy & Joelle Smith
Sheila and Danny Sparks
Vickie Stephany
Stidd Comfort Systems
Sun Electric
Ted Everett Farm Equipment LLC
Rick and Terri Teverbaugh
Scott and Diana Tielking
TNT Diesel
Towell's Country Paradise Farms
Angie Turley
Wagner Enterprise
Wallace Construction
Wells, Marvel, Hall Dentistry, LLC
Whitaker Farms
William & Helen Schwab Foundation
Mick Wilson
Wood & Cotton
Young Farmers of Morgan County
John and Marie Zupancic