Hamilton County Resources
What We Do
Purdue Extension - Hamilton County touches every aspect and each stage of the lives of Hoosiers in Hamilton County.  Partnering with Hamilton County's residents, we are growing communities, training tomorrow's leaders, championing menal health, caring for communities, and helping Hoosier respond to a STEM world.  Hamilton County Extension delivers practical, research-based information that transforms lives and livelihoods.  We focus on programs involving, Agriculture and Natural Resources, Community Development, Health and Human Sciences and 4-H Youth Development.  More specifically, we strive to be a leader in providing relevant, high-impact educational programs that transform the lives and livelihoods of our community members.   
Contact Us
Purdue Hamilton County Extension
hamiltonces@purdue.edu
2003 Pleasant Street
Noblesville, IN 46060
(317) 776-0854
Featured Stories
Featured Stories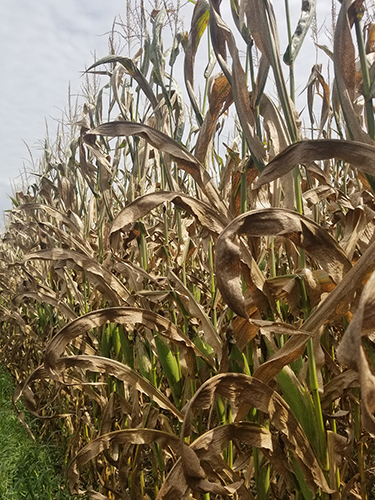 Indiana corn's tar spot epidemic could result in significant yield loss
The tar spot disease in field corn is causing concern this season across the Midwest, including Indiana. Purdue Extension's field crop pathologist, Darcy Telenko, expects this year's outbreak to result in significant yield loss.
Read More
Hamilton County Extension News