Boone County Extension Homemakers
Boone County Extension Homemakers
Contact Us
Purdue Extension - Boone County
1300 E 100 S
Lebanon, IN 46052
765-482-0750
BOONE COUNTY EXTENSION HOMEMAKERS
MISSION STATEMENT
The mission of the Indiana Extension Homemakers is to strengthen families through continuing education, leadership development, and volunteer community support.
IEHA VISION STATEMENT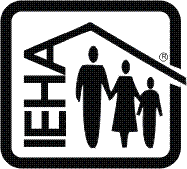 The Indiana Extension Homemakers are dedicated to empowering and enriching the lives of individuals, families, and communities. 
For additional information about Indiana Extension Homemakers Association visit the state web site:
2021-2022 EDUCATIONAL LESSONS
October 19, 2021
10:00 am - Simplify Your Life
11:00 am - Memory, Forgetfulness, and Aging: What's Normal and What's Not?
March 17, 2022
1:00 pm - Eating for Your Health
2:00 pm - Code Red
See attached file for more information on the lessons
HOMEMAKERS HELPING TEACHERS
The Boone County Extension Homemakers have established a grant program for teachers in a state accredited elementary school in Boone County. The program will award a $100.00 grant each month for educational purposes; curriculum supplies, resources, etc. The grant is not intended to be used for room decorations, class parties, or individual awards. Applications will be reviewed monthly from August - April of the current academic year.  See application and additional requirements in the attached files.    
HOLIDAY BAZAAR
The Holiday Bazaar is November 20, 2021 from 9:00-4:00 pm.  See attached file for more information
THREADS OF COMPASSION PROGRAM
IEHA is working with with Indiana Donor Network to provide shawls for organ donors families. Volunteers are needed to knit or crochet the shawls.  Instructions for the shawls are located in attached files.  
CLOTH FACE COVERINGS 
The CDC, Center for Disease Control, has provided guidelines for making cloth face coverings.  Instructions for the face coverings is located in attached files.  Check out the website for more information.  www.cdc.gov/coronavirus 
KALEIDOSCOPE - BCEH NEWSLETTER
---
Health an Human Sciences Extension Educator Position
Purdue University Extension is currently taking applications for the open Health and Human Sciences Extension Educator. To view the job description and apply please click below.
Apply Here
BCEH High School Scholarship
Boone County Extension Homemakers $1000 High School Scholarship
BCEH Scholarship
BCEH Career Advancement Scholarship
Boone County Extension Homemakers Career Advancement Scholarship
BCEH Career Scholarship